Repost from Ex-Scientologist:
http://www.forum.exscn.net/showthread.php?t=10641
I managed to get the list of all the registered voters at Gold Base !
By speaking to the right people at the Registrar of Voters of Riverside county, I was told to that there is a way to get that list for "election related reasons". My reason was for the recall of Jeff Stone ! The cost for the list was $5.00.
In Riverside County, the form to fill out is: "Application to Purchase or View Voter Registration Information". LA county and other counties will probably have similar procedures.
I hope some of you will be able to get the same list for PAC base (Big Blue) and the HGB building as well as residences where sea org people are. With the precinct number and the address, the county should be able to give you that list.
This list needs to be corroborated with the latest "SP Hall" or "restricted people" list at Gold Base. I understand BFG had made such a list about a year ago. Please post that along with my list. Also this list needs to be matched to the 106 letters submitted to the Riverside Board of Sups that Mark Lowell managed to get.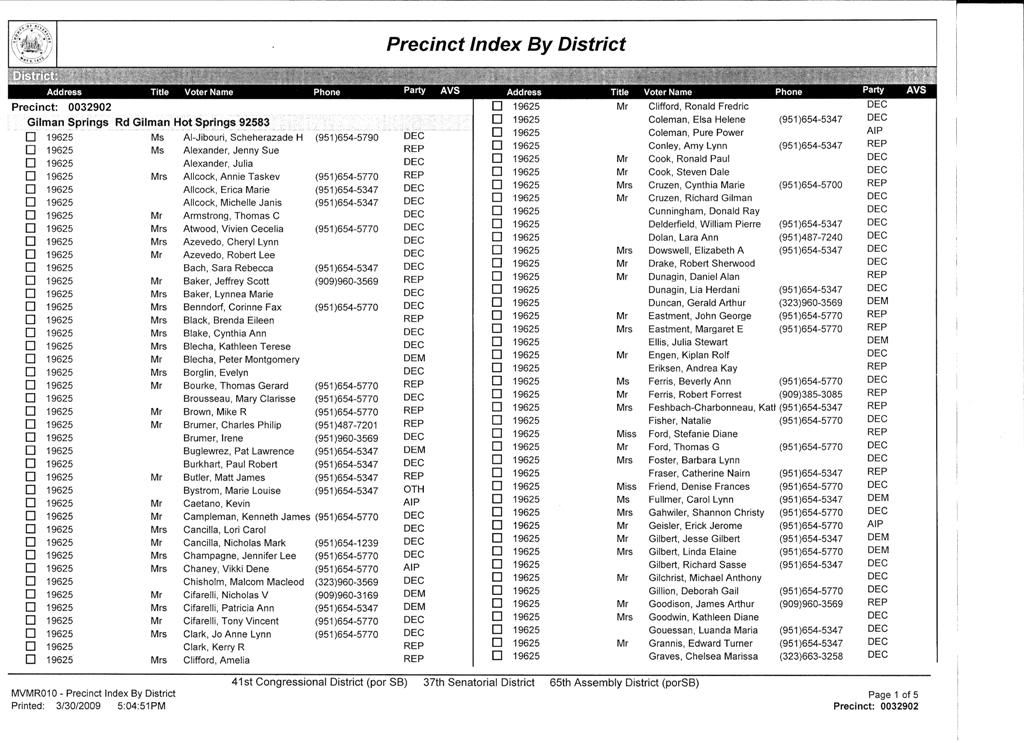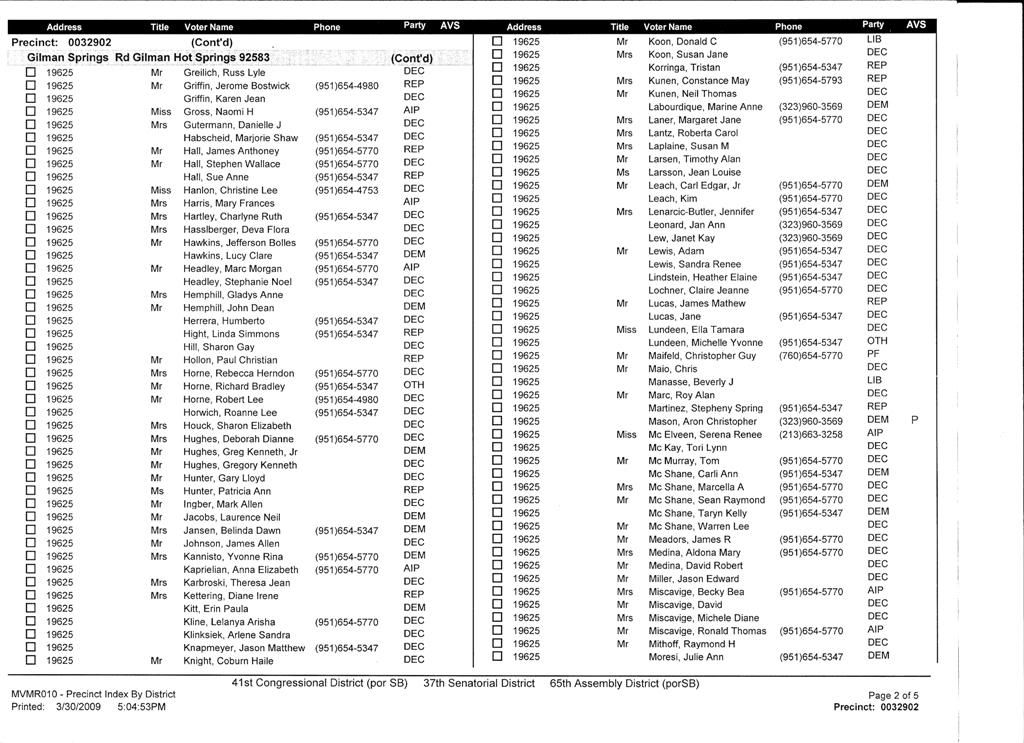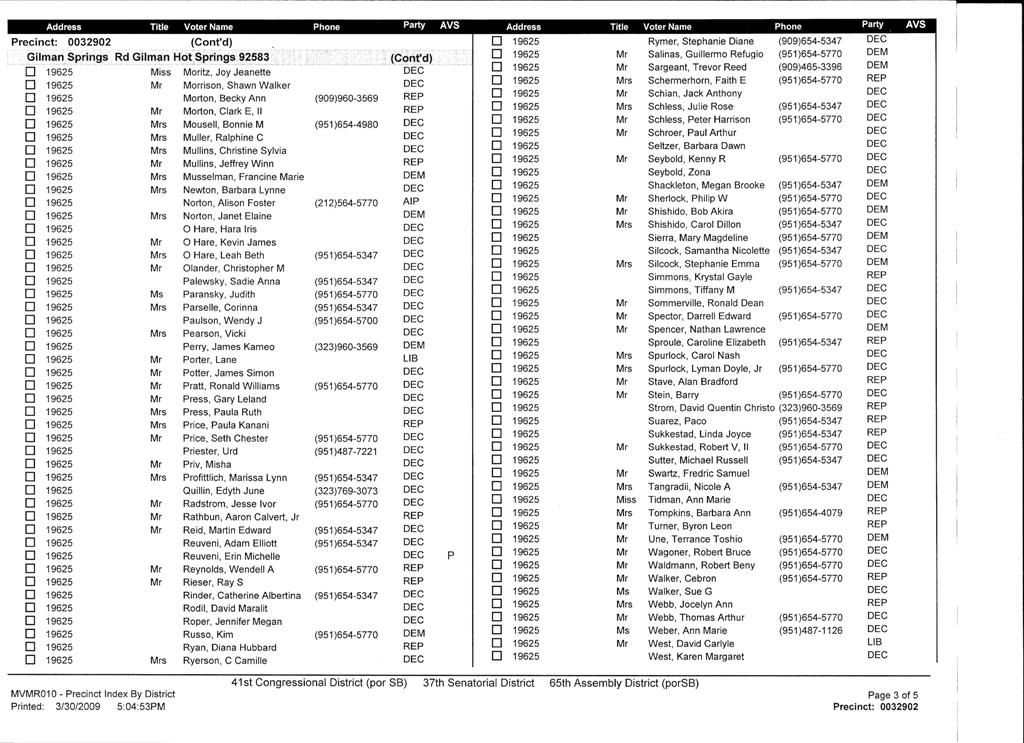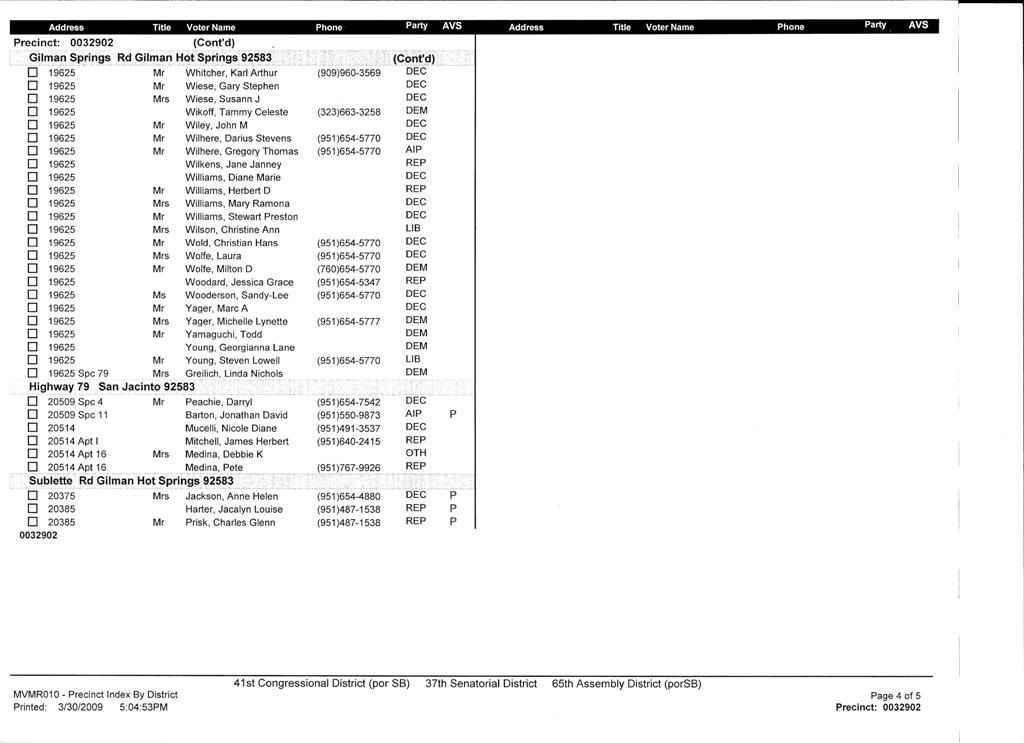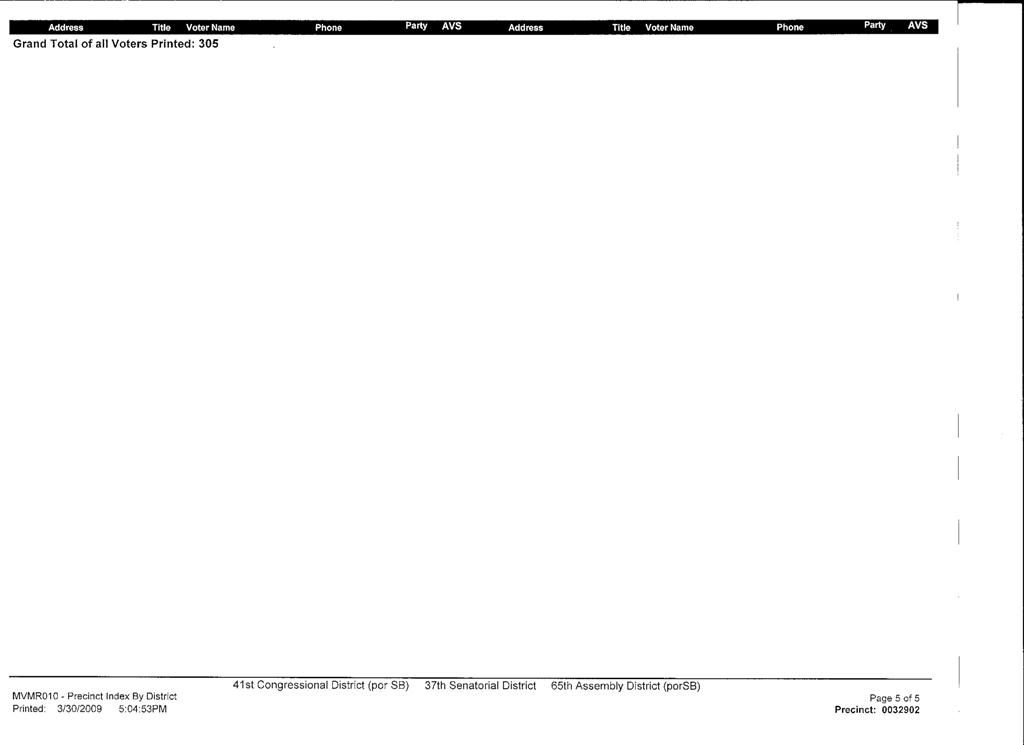 Famous names such as Heber Jentz are missing from the list. Very interesting. Also, there are much more democrats than I expected.
Miscavige's wife (Michele Diane) is listed and so his brother Ronald Thomas. I thought he was out ?
I also notice that the Hemphills (parents of Lissa Uvisl, HGB buliding PR person) are at Gold Base. I thought they were in NewMexico or Clearwater. Is Gold Base getting short staffed ?
Let's hope this list will help people re-connect.